BEI can engineer and manufacture both natural and forced circulation waste heat boilers. The watertube design allows for high performance compact heat exchangers often at low flue gas pressure drops, ease of installation, and often the ability to incorporate the HeatSponge replaceable tube for easy long term maintenance. The ideal design is based on the unique parameters of each project.

Contact BEI sales at:
1-866-666-8977
to discuss your application.
Boilerroom Equipment, Inc. Copyright 2014. All rights reserved.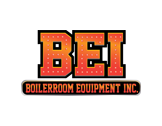 Boilerroom Equipment, Inc.
2081 Borland Farm Road
Suite B
Export, PA 15632
Sales Phone: 1.866.666.8977
Plant Direct Phone: 724.327.0077
Fax: 724.327.0074